In this modern era,everyone needs to lose weight.Because of their eating habit,lifestyle,work and more.To make their dream come true drink fat loss detox water.This will reduce your weight in 48 days.
Based on your health conditions prefer your doctors advice too.This is a general detox drink to loss weight.Even I had tried this and loss weight.
We will be posting more detox water recipes to lose weight.Based on your wish,choose anyone and try it.Surely it will work for you.
Lets start the recipe for fat loss detox water here.
How this detox water help you lose weight in 48 days?
While drinking this water you should do some simple exercises and walking for 48 days.At the same time,you should not eat the following foods :
Junk foods
White sugar
Dairy products
Chocolates
Processed foods and drinks
Sweets
Fried Foods
To lose weight you should see these items as your enemies.Slowly reduce the amount of eating these items.If you follow to reduce then by the end of 48 days you will not eat this foods.
Alternatively ,you should start consuming fruits,vegetables and nuts.This will make your body more active and energetic.Try this recipe and it has 2 ways of preparing it.Based on your wish prepare and drink to see the result.
Ginger Nutrition & Benefits:
Nutrition:
Carbohydrates,sodium,iron and Vitamin C
Health Benefits:
Prevents Nausea
Reduce Muscle pain
Controlls blood sugar
Helps in weight loss
Has anti-inflammatory properties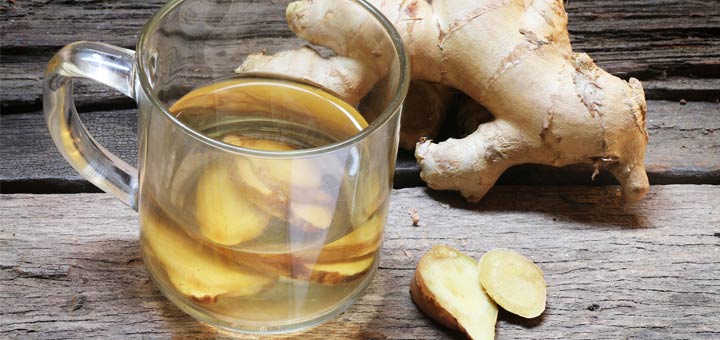 Lemon Nutrition and Health Benefits:
Nutrition:
Potassium,fiber,vitamin C,Vitamin B6,iron,magnesium and calcium
Health Benefits:
Promotes hydration.
Supports weight loss.
Freshens breath.
Improves skin quality
Helps in digestion.
Mint Nutrition and Health benefits:
Nutrition:
Potassium,fiber,protein,vitamin A,vitamin B6,Vitamin C,iron,magnesium and calcium
Health Benefits:
Reduce fever.
Improves digestion
Reduce stress
Treats bad breath.
Helps in weight loss.
Fat loss detox water with Ginger,Lemon and Mint recipe:
First take a lemon and then make a juice extract from it.
Take a fresh ginger and peel its skin.
Now chop it well and make a juice extract by adding little water.
Filter the ginger juice extract.
Now take 5 liter water and then add both mint leaves and ginger juice extract in it.
Boil until reduces to 4 liters.
Now add this lemon juice extract and let it cool down.
After 30 minutes transfer it to a flask.
Now drink this drink in empty stomach.
Every 1 hour drink 1 glass of this water.
Complete it before going to bed.
Fat loss detox water recipe in another way:
In this method there is no need to boil water.
Just make lemon juice extract first.
Then take ginger extract.
Take a boiled water and then add this lemon and ginger extract to it.
Finally add mint leaves to it.
Drink it as warm water.This will help you in weight loss.
You can also add lemon skin to this water and drink.